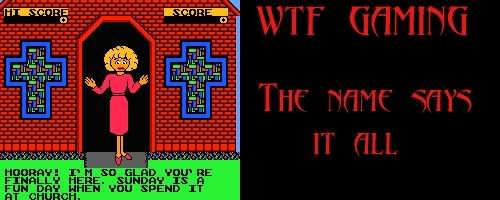 WTF_Gaming
Yeah, I made a community dedicated to those certain video/computer/arcade games that make you think "WTF?!" when you first played them. Those 'guilty pleasure' games that you couldn't let your elite gamer friends know you secretly enjoyed. Games with poor graphics, lousy sound, and 100% engrish translation. Those silly Tiger hand-held games! Also, it's about sharing those special memories you have about games now lost.
Anyone can join. Come and review, rant, rave, buy/sell, make photoshops of screenshots, and network.

And now I'll go and slink off into some dark alley....